I love presenting to diverse audiences on topics like Technology, Resilience, Privacy, Information Security, Inclusion, Usability, Neurodiversity & more so please think of me next time you need a special guest to speak at your online or hosted event.
Pre-pandemic, I enjoyed presenting talks in-person. Since then, I've presented at some virtual cons & while I miss some in-person aspects that are hard to replace, I'm grateful this shift has elevated scope of reach. Some of these online, multi-channel experiences are more inclusive than in-person conferences, which is as good as it gets for the time being.
Meanwhile, here are some sample talks pre-COVID: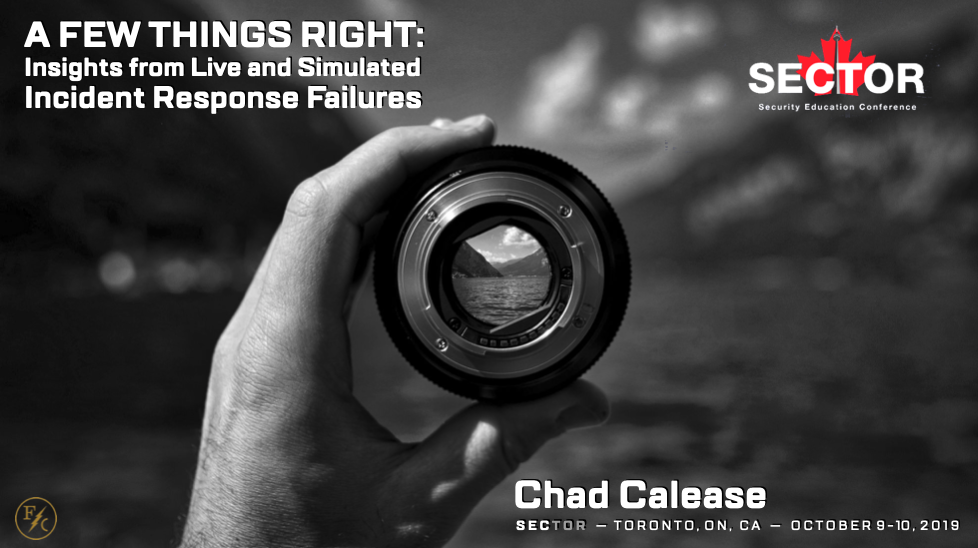 "A Few Things Right: Insights from Live & Simulated Incident Response Failures" –> SecTor – October 2019, Metro Toronto Convention Centre, Toronto, ON, Canada
Synopsis: While we continue to support the concepts of compliance, defense, governance, and prevention, it's time to shift our focus beyond those measures with more emphasis on strategic response to incidents. This talk offers real stories of failure and practical, quick-win lessons on how to be prepared to respond quickly, accurately, and confidently when incidents occur. Because they will occur. Doing a few, important things well means opening our hearts and minds to a new way of thinking and learning about each other and what it means to be prepared for a crisis.
"Neurodiversity as an Asset: The Upside to Thinking Just a Bit Differently" + Panelist – Autism Q & A: Neurodiversity in the Workplace –> DerbyCon 9.0 – Mental Health Hacking & Wellness Village – September 2019, Mariott Lousiville, Louisville, KY, USA
"A Few Things Right: Insights from Live & Simulated Incident Response Failures" –> MacTech – November 2018, Crowne Plaza and Marina, Redondo Beach, CA, USA
"Dear InfoSec: You Want Ketchup With That?" –> BSides Chicago – May 2018, Chicago Hilton, Chicago, IL, USA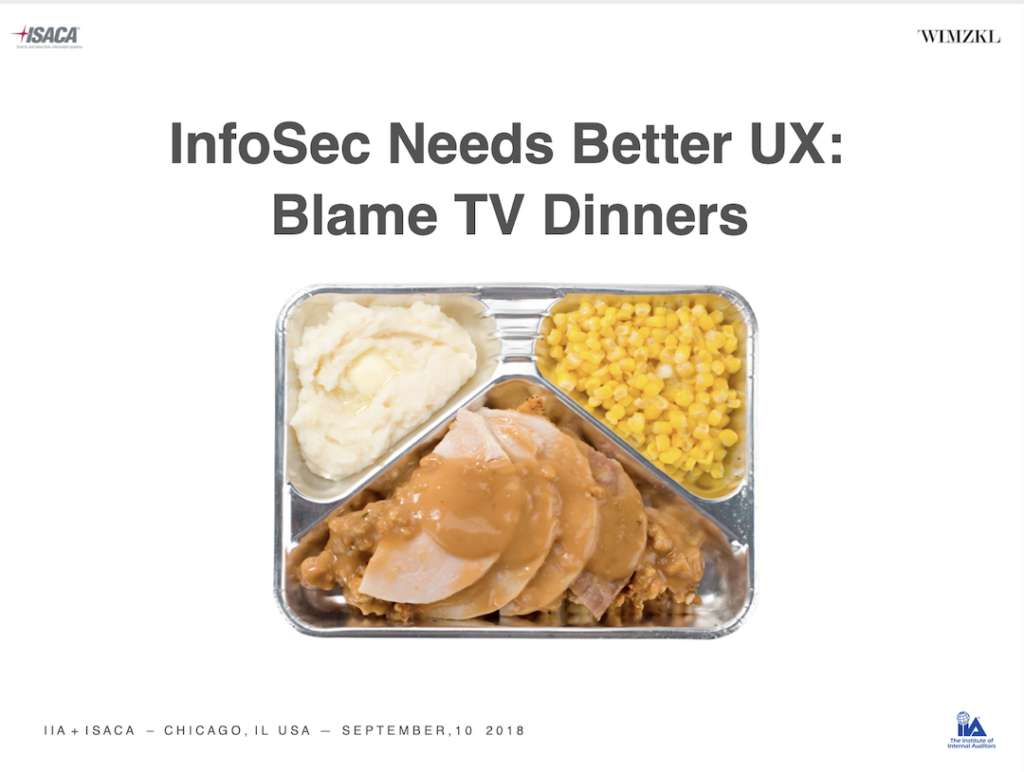 "InfoSec Needs Better UX: Blame TV Dinners" –> IIA/ISACA Cyber Security & Hacker Conference – September 2018, Swissôtel, Chicago, IL, USA
Synopsis: Intentional and unintentional messages sent out across US culture about privacy and security over the last 20 years are in direct contrast to those from the previous 200. Does this mean that entire generations have passed down habits both good and bad based on perceptions that may or may not have any meaning now? How can we address this cultural challenge in order to achieve a common view and forward the goals of business and operational resilience? We'll take a brief but memorable stroll through the past to uncover some tracks we've made and share some ideas about inspiring others to shape better habits to protect themselves, their families, friends, colleagues, partners, clients, and the bottom line.