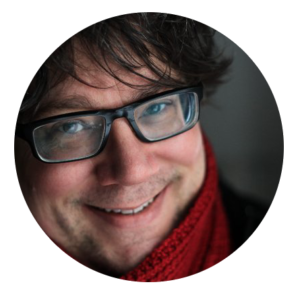 My name is Chad Calease. I keep artifacts here having mostly to do with people, ideas + technology. They're prolly metaphorical crumbs, too, a trail to help someone find their way back to whatever it was they were supposed to be doing before they got lost on the internet.
Speaking of getting lost, I'm grateful for finding my way out of some dense + vast forests, both literally + figuratively. I'm even more grateful for the way those experiences have hardened my skills + softened my heart. That may be a way of saying I'm a self-taught type who learns best from practical application in the field, doing things out in the wild world.
Professionally, my career path has meandered across technology contexts such as Information Security, Infrastructure Architecture + Technical Operations for organizations of varying shapes, sizes + complexities, spanning into Advertising, Education, Marketing, Media + Usability with a keen focus + interest in Anthropology + User Experience Design (UX).
The value of my unusually deep + broad technical fluency is amplified by a knack for navigating ambiguity, solving problems, driving vision + strategy, leading by example, learning + unlearning on-the-fly, mentoring, listening, assembling great teams + generally bending technology to the will of the mission.
Most importantly: I'm able to communicate + connect with diverse audiences, cultures + teams that may include regular folks, business leaders, creatives + designers, knowledge workers + the technical elite, in friendly + memorable ways that lead to successful collaborations + outcomes. It's all about people.
Some stuff I do, in no particular order:
Yes, I'm optimistic about the future + our opportunity to have a role in helping evolve into a thoughtful culture that collectively values empathy, tolerance, respect + neurodiversity, with a genuine commitment to learning + making good decisions for the long term.
Since early in 2007, I've been keeping some thoughts on Twitter with these same motivations in mind.
If you find anything inspiring +/or useful here, cool, use it. Please share + share, alike.
Meanwhile, thanks for spending some time here.
–
c